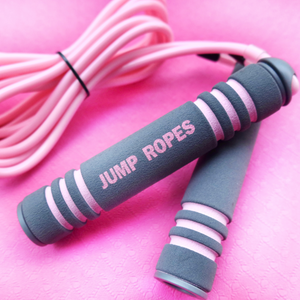 £14.99 includes free P&P within the UK.
The Rêver Rose Jump Rope is ideal for all experience levels. If you're trying to get into skipping as a form of cardio then this is a great option. This is a speed rope and has been designed to support you being able to skip extremely quickly.
- Size - 3 meters. Can be adjusted to as short as you would like. Can also be cut to the right size for you.
- Material - Sponge handle - Durable PVC cord. The rope has a spinning mechanism which links the handle to the cord, meaning that you do not have to wrap the rope around your hands as you skip.
The rope can be used outside but we would recommend using a mat/soft floor for optimal rope life.